Share this page on:







About Captain Vancouver®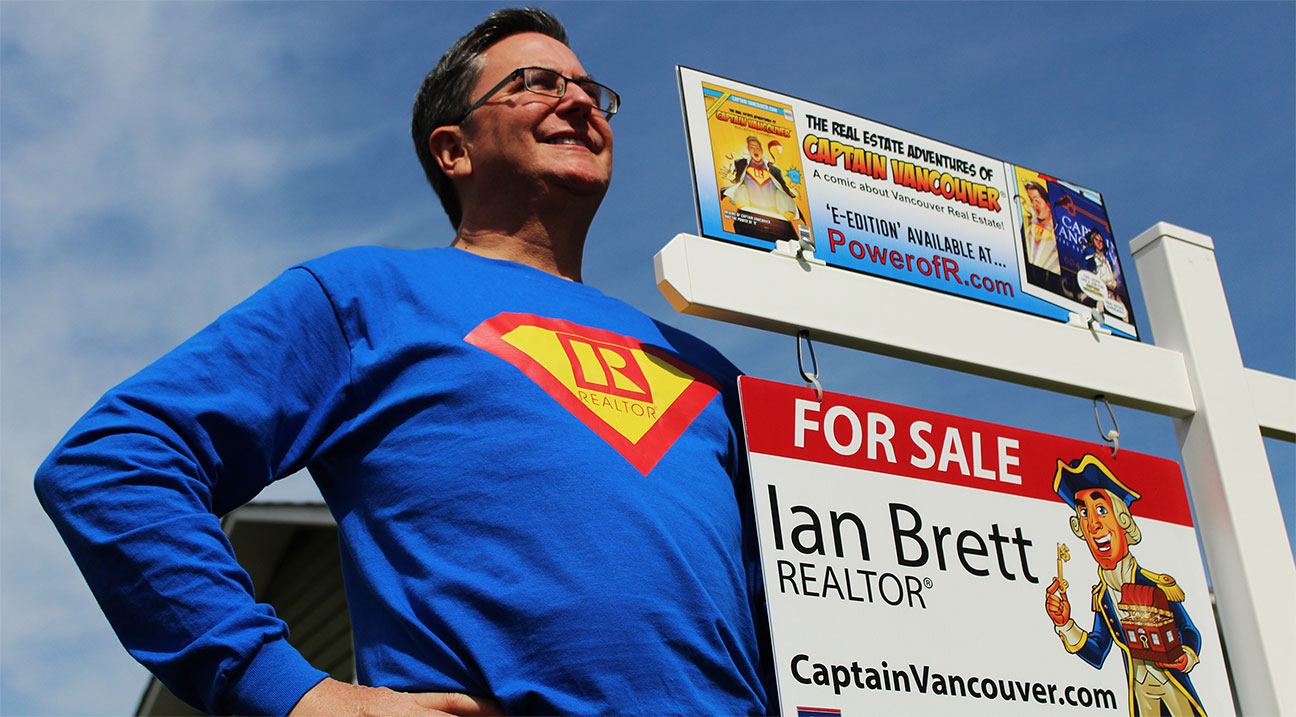 Captain Vancouver® Real Estate Superhero
Welcome to the POWER OF R and the Real Estate Adventures of Captain Vancouver® Real Estate Superhero.
I'm Ian Brett, Vancouver area Realtor aka Captain Vancouver®
Vancouverites love talking about Real Estate. There is hardly a day that goes by when there isn't a news article on housing prices, affordable housing, shadow flipping, foreign investors, unscrupulous agents, citizens who don't have a million….millionaire homeowners and more. When I started Captain Vancouver® a couple of years ago it was to promote the extra real estate services that I was offering. I started the Real Estate Channel in the 80's and I was proud that I could offer more in the way of technology than most Realtors and that I had the largest Real Estate Network in Vancouver. However, increasingly Real Estate in Vancouver was becoming less and less about 'great service' and value for the commission earned by Realtors, and more about what was wrong with the industry. The Real Estate industry seemed badly in need of a Superhero to rid the city of Vancouver of the Villains of bad Real Estate. So I took on the persona of Captain Vancouver® Real Estate Superhero! I'll help you navigate the rough waters of Real Estate in Vancouver and provide stellar service with a smile!
Sign up for future editions and make sure you visit my Real Estate website at:
Captain Vancouver
, the original
Real Estate Superhero
and high tech crusader. Give me a call at (604)Your Key

CHARACTERS